Why & How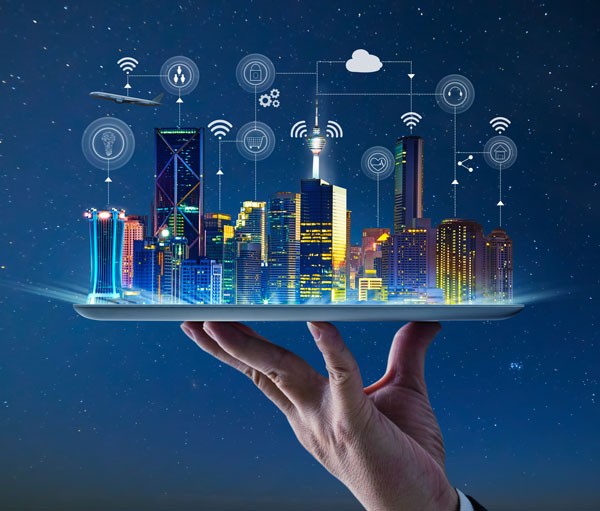 MED area is characterized by good development potential of the Green Growth sector. Focused interventions on highly innovative Smart City sub theme can enhance innovation level in the area lagging behind EU average, realizing EU 2020 strategy challenges. Technology-driven Smart City concept is a response to challenges that many cities face in MED.
A city is smart when "investments in human and social capital and traditional (transport) and modern (ICT) communication infrastructure fuel sustainable economic growth and a high quality of life, with a wise management of natural resources, through participatory governance". Smart City strikes a balance between economic, social and environmental demands, focuses on Smart Sustainable Green Growth recognizing economic growth and sustainability as welfare prerequisites.
Mobilizing cities for change, reinventing the way they operate and transact with the citizen, making them more sustainable, bringing technology at the citizen service, are goals to achieve, contributing to smarter cities. Despite ICT ubiquity, being an enabler for smartness, and pilot applications in different cities, the relevant market is not yet developed. A main reason for this is that it remains technology pushed. The positive impacts of smart city transformation are not well demonstrated, resulting to absence of adequate city authority pull. The necessary innovation ecosystems are not well established, resulting in end-user and citizen narrow uptake and participation.
The project drives towards this end improving innovation capacities of MED area cities and enhancing innovation ecosystems involving actors of the quadruple helix enforcing Smart City Concept. The city is not solely viewed as the object of technology enforcement but rather as an innovation ecosystem that can produce living and work scenarios. ESMARTCITY addresses General Challenges of Smart, Sustainable and Inclusive Growth, focusing on Green Growth and the Smart City concept.
Its networking / clustering approach pertains to different Smart City application areas, comprising Innovation Economy (intelligent sectoral clusters, districts, incubation), City Infrastructure and Utilities (smart transport / mobility / parking, smart grid / energy provision, safety / environmental monitoring) and Governance (public services to citizens, participatory processes, monitoring / measurement). Focus of the project is on Intelligent Districts and Smarter Energy, and Smarter Lighting. A relevant Networked Community will be established led by Innovative Clusters in the MED area.
A proof of the concept will be given through one transnational pilot deployment extending to different sites of the MED area, utilizing underlying ICT infrastructure for the purpose of specific applications and services to end-users/citizens. Deployment purpose is twofold: to test / demonstrate Smart City concept, instigating public authority/end-user interest and enhancing the relevant market, while its specification being open enough to allow end- user/vendor entering into a process of Co-Creation, imagining innovative applications in a bottom-up approach and creating potential for start-ups and entrepreneurship enhancement. The sustainability of the approach requires territorial Policy Change, especially in the tender field, taking into account Integration of existing infrastructures.